26 January 2021 - We're excited to release a new version of every lesson which allows students to train their working memory using our 'Delayed' extension.
The concept is quite simple and hopefully very effective.
When students are ready to record their response, they start a 5s countdown timer.
The prompt will disappear and a countdown will begin from 5, 4, 3, 2, 1, GO!
Students then speak or write their response (depending on the lesson mode).
We believe the 5s delay and removal of visual prompt requires high concentration and promotes strengthening of working memory, thus increasing long term retention whilst boosting automation.
We plan to conduct formal studies to test this hypothesis and welcome any feedback you might have about this approach to hello@immerseme.co.
For more information about working memory training we recommend the work of Dr Gianfranco Conti so please visit his website the Language Gym: www.language-gym.com.
Video demonstration
Instructions
Choose the 'Delayed' extension and click Play!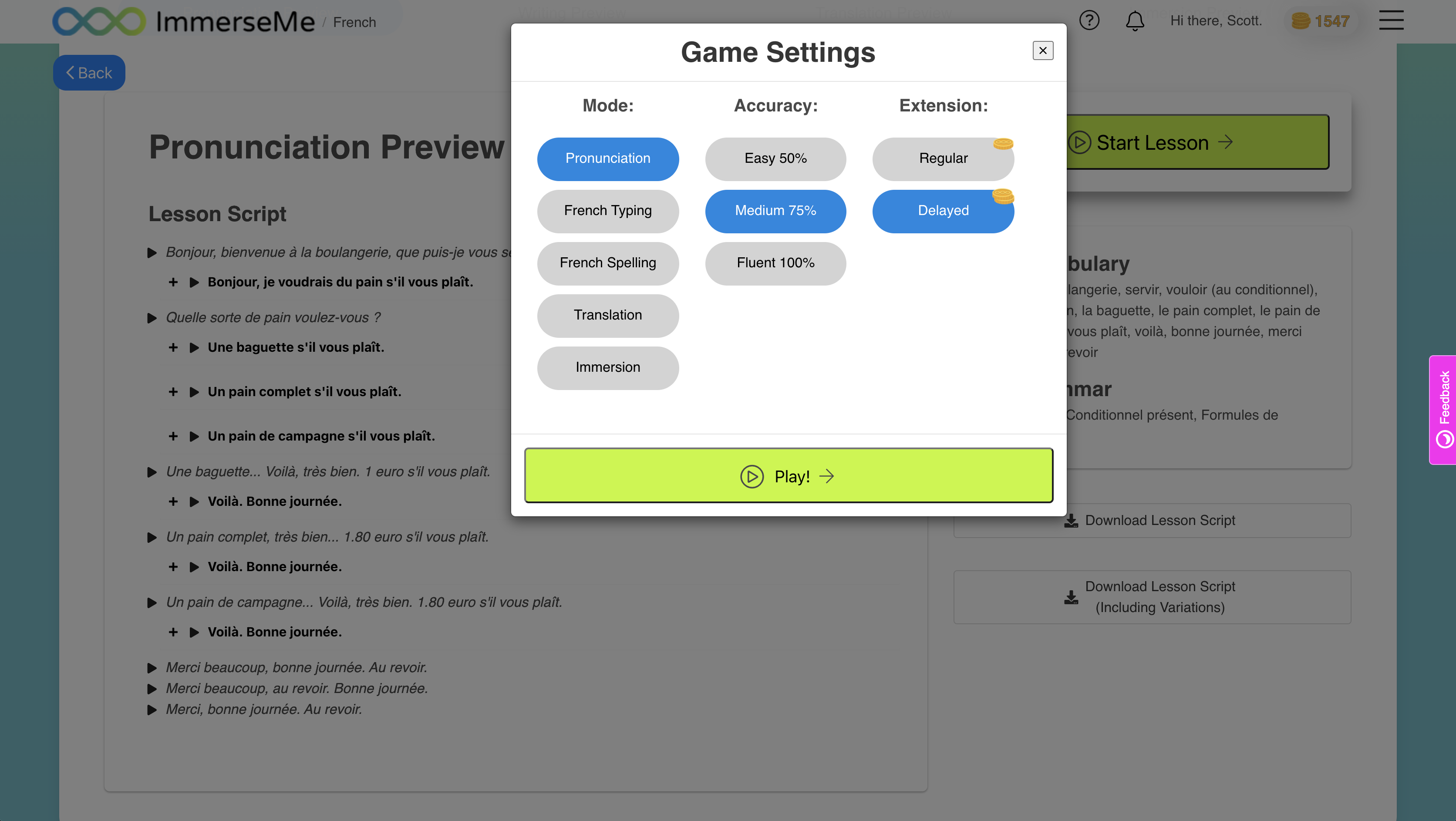 Practise aloud to yourself, click timer to start 5s countdown
Wait 5 seconds for the microphone to start recording and the message will display Go!
Start recording your response!
Works the same in Typing or Spelling modes, simply start the 5s countdown timer before writing your response.