In response to amazing demand for an AP curriculum within ImmerseMe we've set up a layout for AP French and AP Spanish.
Please contact hello@immerseme.co if you would like either of these added to your school's accounts. Please let us know if you'd like another language added too! If you're sent this link and would like to request a teacher account please use this form: https://immerseme.co/contact
Instructions
Once we've added the layout to your school, click the 'All Lessons' dropdown box and select 'AP French'...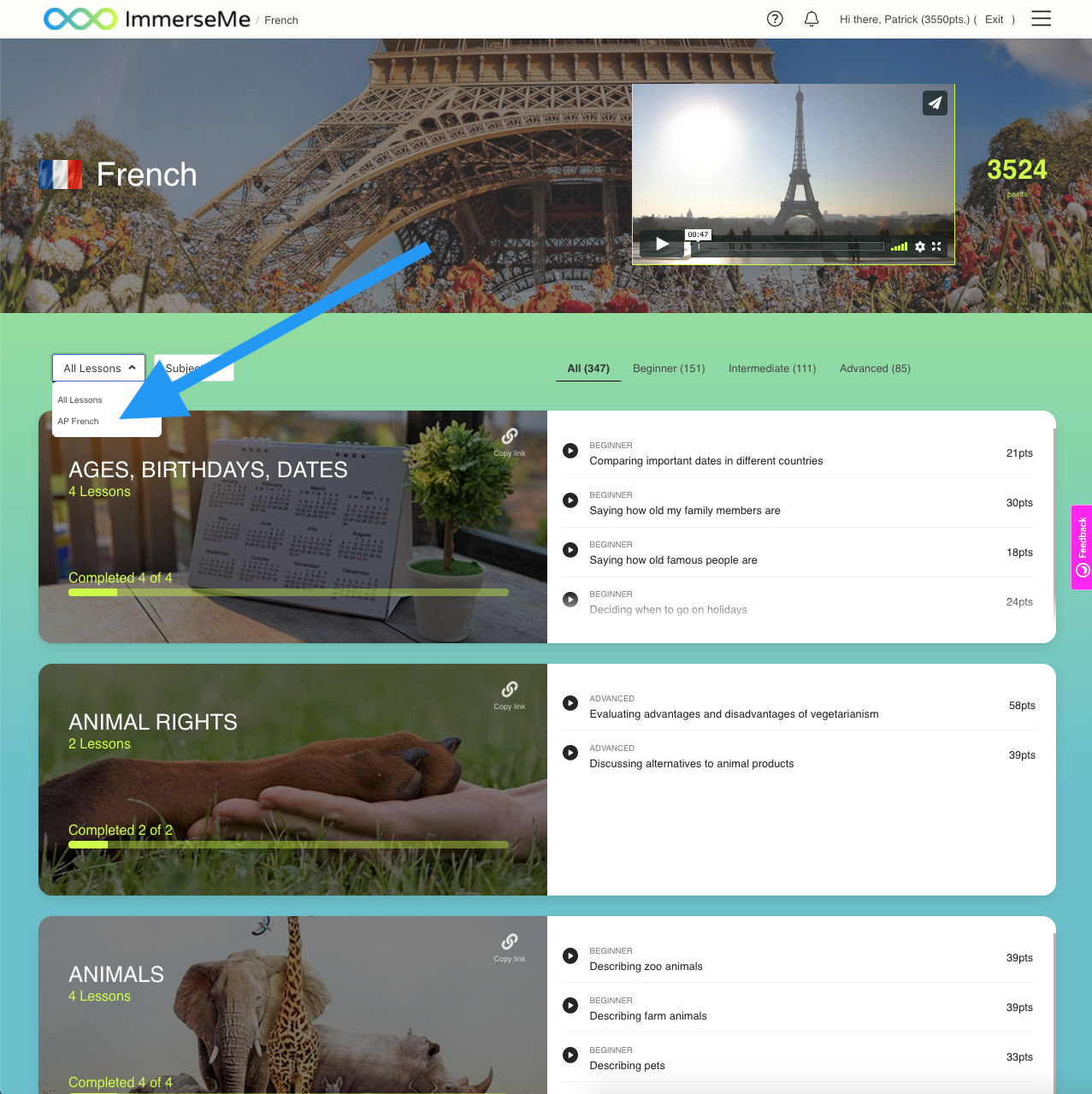 The layout will rearrange to match the 4x units of:
FAMILIES IN DIFFERENT SOCIETIES
THE INFLUENCE OF LANGUAGE AND CULTURE ON IDENTITY
INFLUENCES OF BEAUTY AND ART
HOW SCIENCE AND TECHNOLOGY AFFECT OUR LIVES
Same same for Spanish...